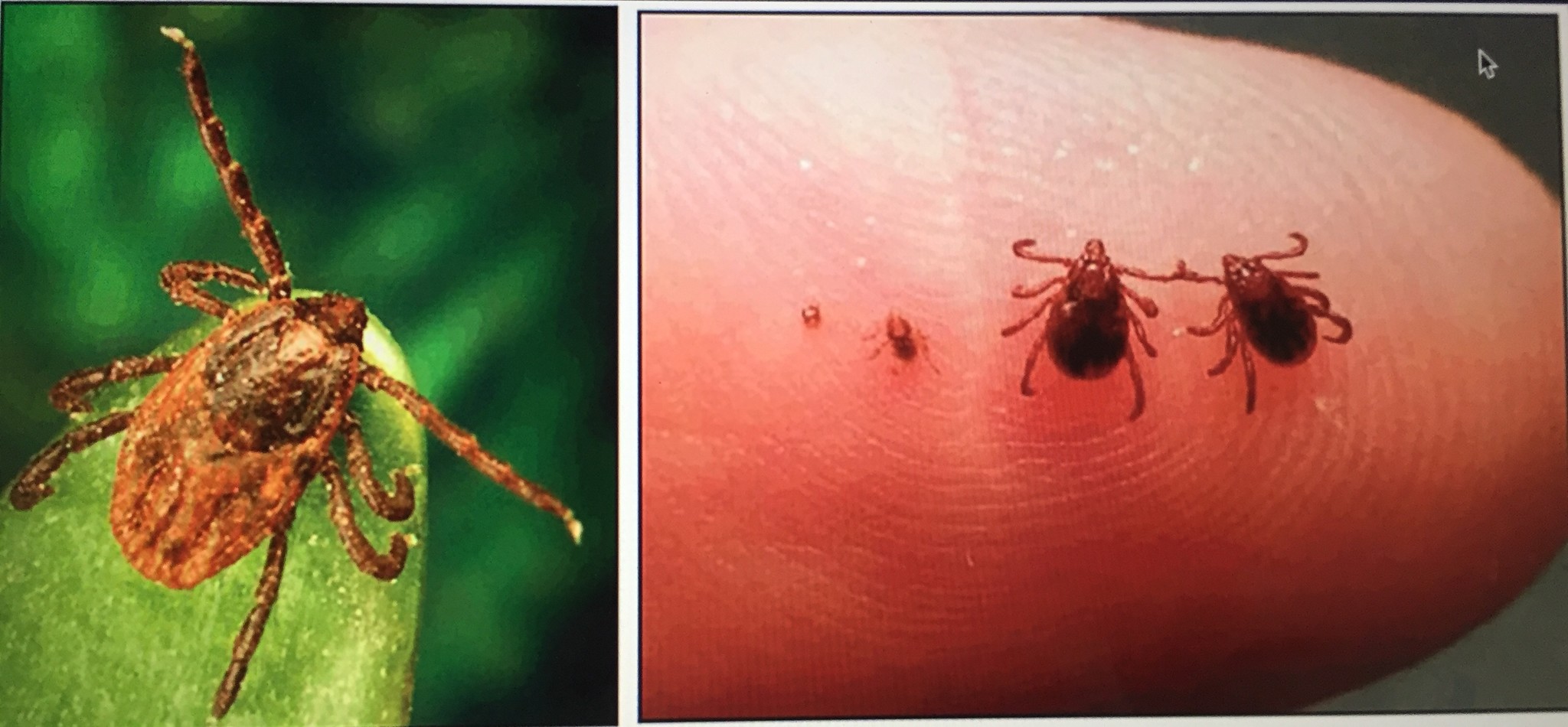 Enjoy the great outdoors- BUT be tick smart!
Spring is a great time to break out of hibernation and get back outside to enjoy the parks, trails, and beauty of nature. However, the bugs and critters are also coming out of hibernation and are looking for their next meal, which could be you! 
In all 50 US states and ALL around the world, ticks carry MANY diseases! Just one bite from a tick, no matter how long it was on your body, can transmit a variety of pathogens including over 20 known diseases such as Lyme, Babesiosis, Bartonella, Borrelia, Rocky Mountain Spotted Fever, Ehrlichiosis, Tickborne Relapsing Fever, Ricettsia, Powassa, and Heartland Virus. These illnesses can be life threatening and lead to life-long health complications. After coming home from ANY time outdoors, it is critical that you do a complete check of your body, clothing, pets, and gear. If you find a tick on yourself or your pet, it is important to know the proper way to remove it and what to do with it. Prompt medical care is critical! Check out this link to the Centers For Disease Control and Prevention for more information about how to prevent tick bites, how to remove ticks, what symptoms to look for, and how to get treatment. 
CDC Tick Information: https://www.cdc.gov/ticks/index.html