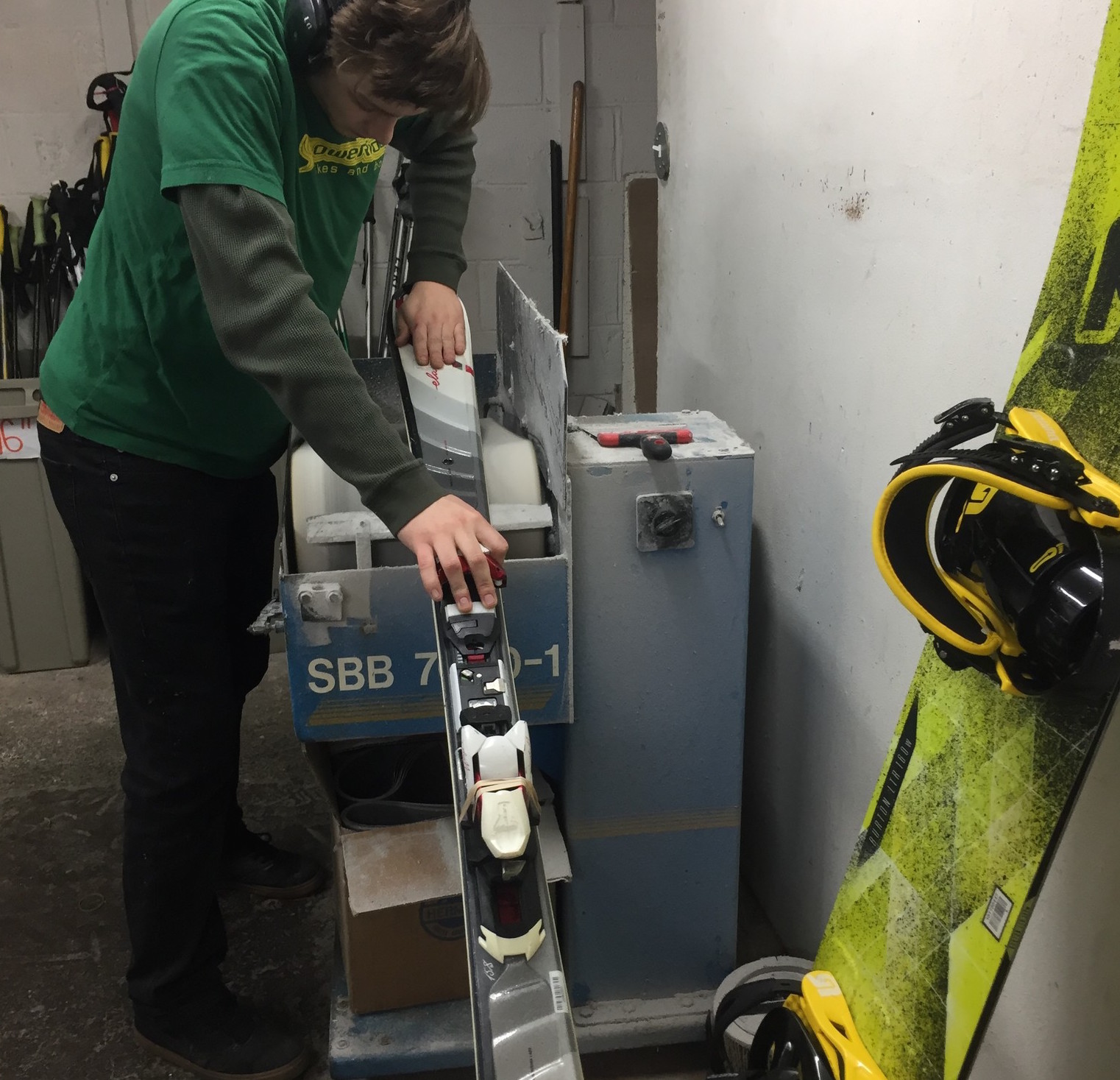 Need your skis or snowboard edges sharpened, gouges filled, and waxed for a smooth & fast season? LoweRiders has you covered.
COMPLETE SKI/SNOWBOARD TUNE | $55
A complete tune includes P-Tex filling, base grinding, sharpening, stoning, waxing & scraping. That's all you need to start off the season with confidence.
Wax & Sharpen  | $35
Waxing the surface and sharpening the edges ensures best performance from your board or skis and increases responsiveness on different types of terrain.
Hot Wax  | $15
Waxing your skis or snowboard gives you the best ride quality so you can glide through any terrain with ease.
Repair | $20 per inch
Binding Services
Ski Binding Mount | $70

Ski Binding Adjustment and DIN Setting | $20

Snowboard Binding Mount | $15