A hybrid bike is a hybrid of a standard road bike and a mountain bike, taking the best bits of both types of bike to create a machine that is comfortable over all terrains and surfaces.
Hybrid bikes are the choice of riders who spend most of their saddle time cruising  and smooth trails. Relaxed frame geometries with front suspension forks give you a plush ride and easy-shifting drivetrains offer plenty of gears for the hills. Cushy saddles and grips, upright handlebars and smooth-rolling tires create a bike that's every bit as comfortable to ride as it is fun.
Need more assistance in finding the right hybrid bike for you?
Contact us and one of our bike specialists will get in touch with you to answer your questions!
OUR HYBRID BIKE BRANDS
Checkout the selection of each brand we carry below!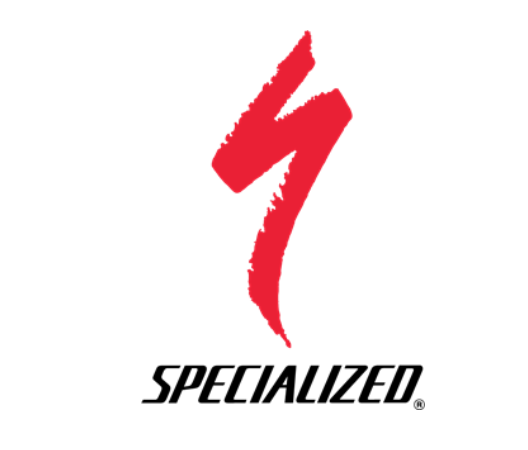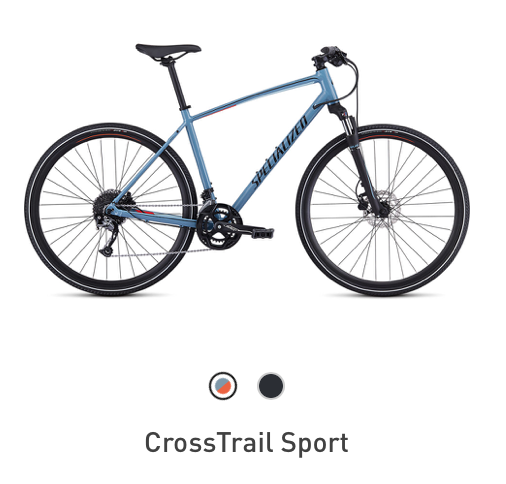 Specialized Crosstrail- starting at $850
No day or ride is the same. Monday could be morning park laps, while Saturday might mean a day in the woods. If this is familiar, you need a bike like the CrossTrail. It has a responsive, durable aluminum frame, while our Body Geometry Fit science and a Multi-Circuit Damping fork ensure comfort over any terrain. Put it all together, and you have a bike that's just as versatile as yourself.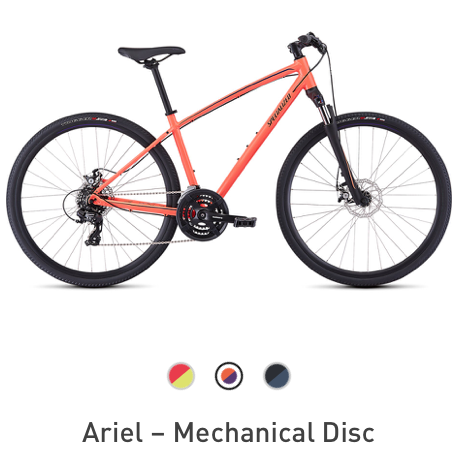 Specialized Ariel- starting at $525
If exploration is the new black, then the Ariel is a bike dressed for adventure. Versatile and reliable, hit the road with purpose as you chase down your fitness goals, then satisfy your inner explorer as you veer onto the dirt with confidence. Its Women's Custom tuned suspension and Multi-Circuit Damping fork turn rough to smooth, while giving you more control as you explore your world on two wheels.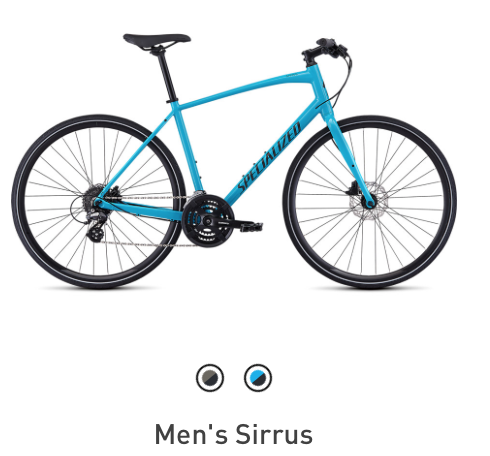 Specialized Sirrus- starting at $625
If you're going to get in shape you need to move, and nothing wants to help you move faster than our Sirrus. It takes a no-nonsense approach to its design, giving you everything that you need and nothing that you don't. This means that you can expect reliable components that are built to withstand years of daily abuse, a lightweight A1 Premium Aluminum frame that's corrosion-resistant, and comforting Body Geometry components that'll take the sting out of long rides. Complacency just met its match.